As I begin to type this post it is currently 25 degrees outside and the time is exactly 9:22pm. God knows where this late heatwave is coming from but we sure are experiencing full-on summer weather at the beginning of September and it has thrown us off slightly. I've recently come back from my summer holiday and if you're all caught up on my latest posts you will know how much I loved Portugal (see part 1 and 2 of my travel diary
here
and
here
) and everything it had to offer, aka good weather, amazing food and the nicest of people. Despite only spending 9 days there, I felt like my summer dose was enough and I was ready for fall. Instead, as the week back in London progressed the sunny weather returned stronger each day and here I am sitting with 2 fans pointed at me, feeling sticky even after 3 showers today; I am still waiting for fall. As much as I love summer, fall has to be my favourite season of the year and I'll explain why.
Fall is a magical time of year that brings the perfect balance between exciting activities and lazy days. The leaves on the trees turn into warm, earthy tones and everything about the atmosphere around us changes. A cool breeze blows (and a bit of rain but let's ignore that part) and we find ourselves greeted by cool temperatures that don't make our faces melt completely off. This year in particular, there are many things to look forward to, not just the weather, and here's a few of them.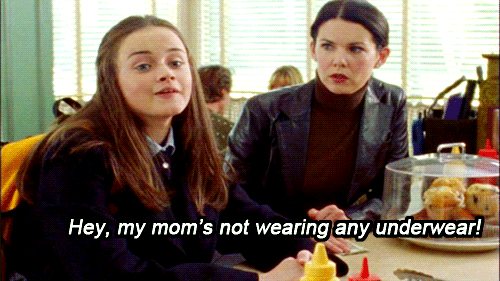 First things first, clearly the most important item in this list; Gilmore Girls: A Year In The Life. If you haven't yet heard (where have you been?!) Gilmore Girls is finally coming back into our lives with a follow-up series containing 4 episodes and needless to say I cannot wait. This was a series I grew up with and related to so much, the boy drama, the parent drama, the very fast dialogue; all things I adore about Gilmore Girls! To get me ready for a Netflix marathon on the 25th of November, I have started watching it from the beginning and boy have I missed these ladies. I am looking forward to seeing these characters back on the screen even if it's just for four episodes and to finally find out who Rory ends up with.
TV SHOWS
At the very top we also have our beloved TV shows finally returning. October and November are the prime times for them to start back up again and after freaking out for what seems like eternity, we finally get the chance to see what happens to our favourite characters, and I'm talking about Jane The Virgin, Modern Family, New Girl, Two Broke Girls and NCIS to name a few. Yes, I intend to be glued to Netflix, under the covers and not give a care.
As much as I love summer dresses and sandals nothing beats a chic coat, cosy sweaters and all the pretty accessories we get to wear without feeling sticky all the time. My wardrobe for fall is far more varied and full of choices than for any other season and despite the weather not showing any signs of cold temperatures anytime soon, this weekend I plan on going shopping for a few bits and unpacking my fall pieces. And of course, London Fashion Weekend is just around the corner and having attended the last 2, I am definitely looking forward to seeing the latest trends on the runway and having a wonderful day out with friends. Tell me, are you also attending?
FESTIVITIES
For my US friends, fall brings Thanksgiving but for us, we get that one bit closer to Christmas. Yes, I have just dropped the C-word in September and I'm not even sorry because I bet we are all thinking about it yet we just can't admit. I am really looking forward to the end of year as I will get to have some time off again and obviously all the wonderful things this magical time of year brings. Stuffing my face with tasty food without feeling guilty, shopping till I drop, all the Christmas gift sets (I can finally stock up on Lush Snow Fairy) just sounds too good to pass.
Tell me , what are you looking forward to this fall? Let me know below!
Thanks for reading beauties and enjoy your sunny day ahead!
xoxo